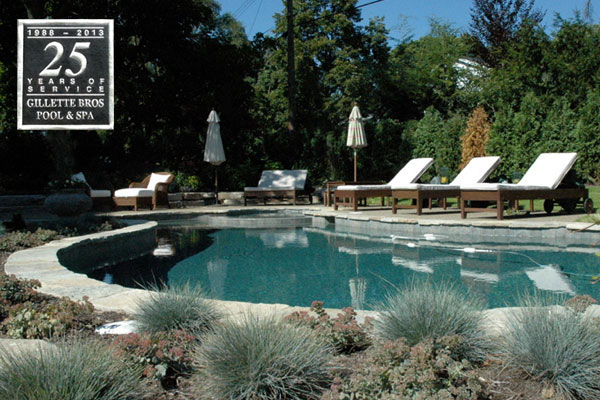 MICHIGAN'S PREMIER POOL BUILDER
The definition of "pool" is fairly straightforward:
A small area of still water. When you decide to make one a part of your life, this single syllable means much more. A swimming pool or spa of your own is a special space that can transport you to a place of incomparable beauty and enjoyment.
At Gillette Brothers our commitment to quality, dedication to craftsmanship, and drive to exceed industry standards are our calling cards. As a family-owned business with over 25 years of experience in the custom in-ground pool and hot tub industry, we specialize in every aspect of pool construction, service, and maintenance.
Our vision and our efforts are based on enhancing our customers' lives. We invite you to review our work, as we believe it illustrates the sense of value and pride our company takes in every outdoor living environment we create.